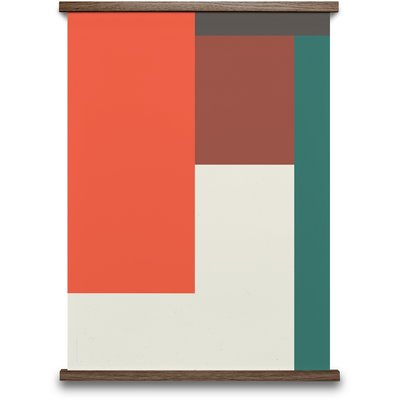 Wrong Studio
::
Wrong is a Copenhagen based creative design studio, working with art direction, visual identity, graphic design in print and digital for clients in fashion, art and culture.
Wrong is Art Directors Andreas Peitersen and Jess Andersen.
The frame is not included in the price. If needed, I can offer a solid oak frame in natural or black colour for your artwork. Both cost 60 EUR extra.