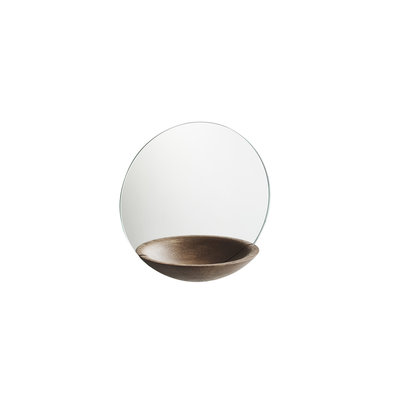 Availability
made to order
Daniel Schofield
::
Pocket mirror is designed to store small belongings while taking a look in the mirror before rushing out of the door.
'The pocket' is a bowl made from oak wood and fits small everyday items that go from one pocket to another – whether it is coming home or going out.
The designer, Daniel Schofield, describes Pocket mirror as "a companion to make sure you have everything you need and look your best".
Daniel Schofield is a British designer. With a belief that every detail must have a function, Daniel focuses on solving problems as simple as possible without unnecessary details, which add an honest and pure aesthetic to his design.