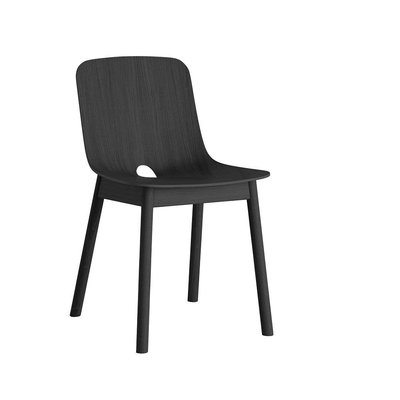 Dimensions:
L 45 x W 51 x H 78 cm
Kasper Nyman
::
The Mono dining chair is the result of untraditional thinking. The main inspiration behind the design is being able to fold wood like a sheet of paper into a cone shape.
Mono is made in the revolutionary wooden material Grada, which allows the chair to keep its challenging design clean and simple. Mono is an interpretation of the new possibilities the wooden material provides. The overlapping construction of the seat would not have been possible with conventional laminating techniques. The great details lure you to have a closer look at the chair.

The Mono dining chair is available in oak treated with white pigmented oil and black painted oak. The Mono series is made in Denmark and designed by Kasper Nyman.