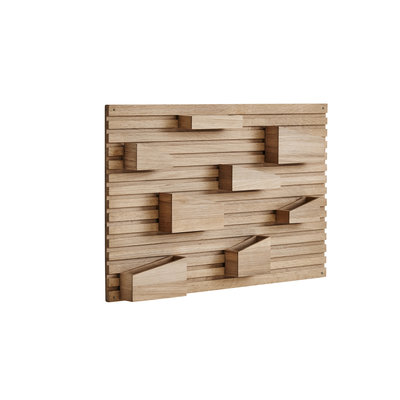 Size:
L 66 x D 6,5 x H 44 cm
Anne Holm/Sigrid Smetana
::
Input is a decorative organizer for everyday belongings. Input creates a flexible and playful system with the movable boxes. You can create the look that suits your needs.
The design is a perfect solution to categorize small items easily, whether it is in the hallway, the office or the bedroom, you will always have a place to put your needful things. Input comes with 8 removable pockets.
About the designers: Anne Holm and Sigrid Smetana have studied architecture and design at the school of architecture in Aarhus, Denmark.
Their work creates simple and playful solutions with focus on craftsmanship. The designs are based on the importance of functionality that makes the details more interesting in the way of expressing themselves.