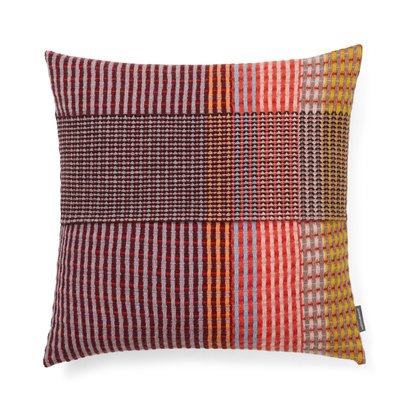 Wallace#Sewell
::
These cushions' graphic basket weave structure, contrasts beautifully with the tweed patterned band. Made from it's equivalent throw, each cushion style has up to 8 variations.
Made of 100% lambswool, duck feather insert included, pink/red Rathbone colour.
Please Note: Rathbone offers 3 – 8 variations within the colourways, therfore ordering exact patterns can not be guaranteed.