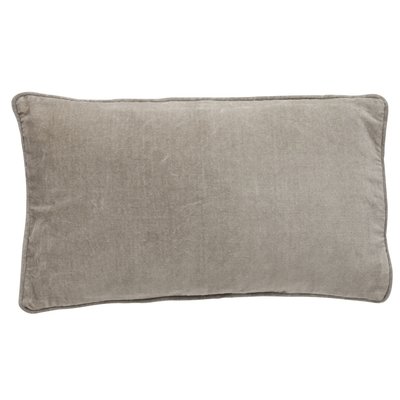 Availability
made to order
Minna Hildebrandt
::
Stylish sofa cushion with soft velvet cover in subtle sand colour. Including duck feather insert.
Says Minna Hildebrandt founder of Bungalow:
'I have always been fascinated by the beauty and colours of India and intrigued by the traditional crafts, which are still very much alive. I like the fact that the products I present have a story and has been created by real people rather than mere machinery.'
Bungalow velvets are made of 100% cotton and 40° machine wash is recommended. To avoid excess fabric fibres in your machine please remember to close zipper/buttons before washing. Tumble drying is recommended. Do not iron. Avoid direct sunlight.
All Bungalow inserts are made of 100% natural duck feathers and down from Europe and a good quality 100% cotton cover. We recommend delicate machine wash at 30° with a wool detergent and gentle tumble drying, preferably together with a rubber ball. Oeko-tex certified.