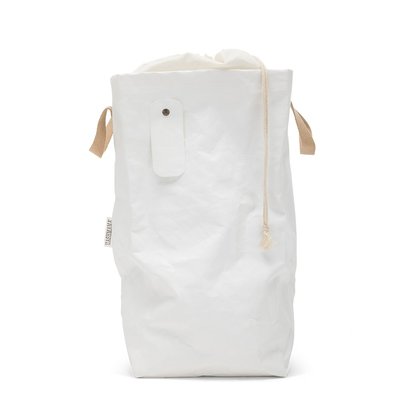 Availability
Out of stock
Delivery time
not on stock
Size:
W 36 x D 30 x H 60 cm
UASHMAMA
::
Practical Laundry Bag made of washable paper and organic linen. Two cotton handles, made of 85% recycled t-shirts, allow easy transport from one room to another.
The upper part is made of organic linen, also produced in Italy, and has a drawstring closure to hide its interior.
A functional tag allows you to differentiate between colored and white clothes, for the separate collection of plastic or paper, to store kids' toys, etc.
To reuse the removable label, write on it with chalk, wash it with a mild soap and it will come back to a new life.