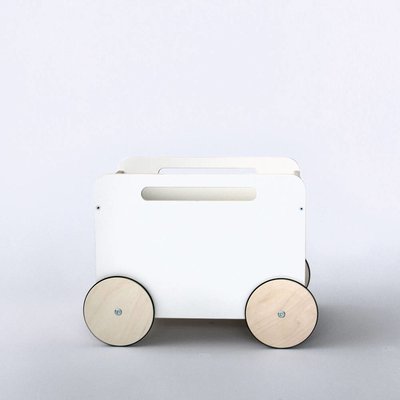 Dimensions:
35 cm x 48 cm x 37 cm
ooh noo
::
A little toy chest made of wood for all of your favourite toys. This handmade toy chest is a simple wagon and comes with a rope so that you can pull it along or attach it to other wagons. SHOWROOM MODEL IN GOOD CONDITION
Our favourite Toy Chest is now available with blackboard sides.
The entire ooh noo collection is designed in the European Union and is also produced here, by hand. What's more, the team is positively tiny.