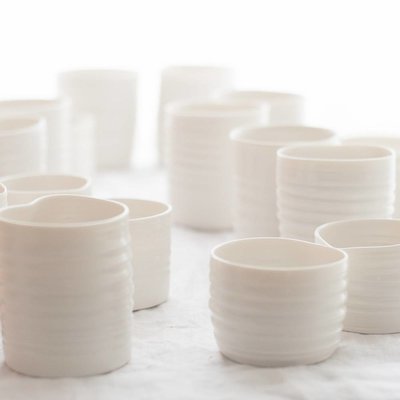 Size small:
H 4,5 cm Ø 6 cm
Anja Meeusen
::
This beautiful handmade set of white porcelain cups can be used in many ways: coffee cup, sugar bowl and milk jug, or to serve salt, pepper and olive oil , etc.
The two larger ones pair wonderfully together, one cup having a dent and the other one a bulge.
Belgian ceramist Anja Meeusen knows her craft to perfection. Every set is unique and beautifully wrapped in a box. A pleasure to have, a treat to give.