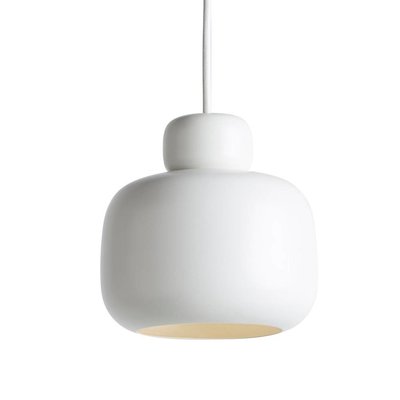 Philip Bro
::
The Stone pendant is inspired by the softness of beach stones. These characteristic shapes are made by water, sand and wind.
Stacking two round stones is one of the oldest human expressions, - a simple mark in the landscape. Stone is such a basic expression.
E14 fitting, max 25 W. Bulb not included.

Philip Bro graduated from the Danish Design School in 1989 and has since taught at the Danish Design School and at the National Institute of Design in India. In 1998, he launched his own design studio, known simply as Philip Bro. He beliefs that serious design can still be stylish, playful and unexpected.