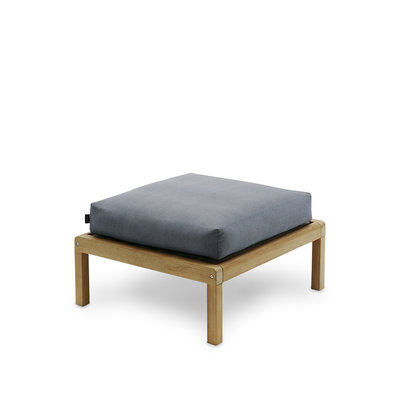 Availability
made to order
Dimensions:
L 75 x W 70 x H 42 cm
Says Who
::
Says Who has added extra comfort to the Virkelyst chair with a pouf that combines lightness and substance, contrasting a straight and graphic wooden frame with a soft cushion.
Expected 2021-06-14.
The textile is weatherproof, and the subtle colours underscore the Scandinavian roots.
Made of teak / Barriere® Panama. Barriere® Panama is the name of the new Oeko-Tex® textile with improved technical properties. The textile is woven in 100% dyed acrylic fibre, has increased UV resistance and is even more hard-wearing than the previous version.
Few in stock.