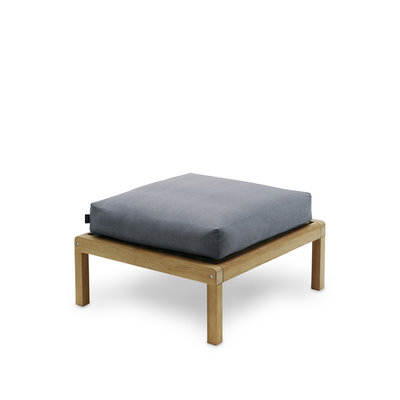 Dimensions:
L 75 x W 70 x H 42 cm
Says Who
::
Says Who has added extra comfort to the Virkelyst chair with a pouf that combines lightness and substance, contrasting a straight and graphic wooden frame with a soft cushion.
Expected 2021-06-14.
The textile is weatherproof, and the subtle colours underscore the Scandinavian roots.
Made of teak / Oeko-Tex® textile with improved technical properties. Extremely colour and lightfast as well as water and dirt-repellent and even mildew-resistant. The cushion is filled with airy fossflakes – an allergy-friendly material that maintains its volume and shape over time. If the cushion is exposed to heavy rain, we recommend placing the cushions upright for quicker drainage.