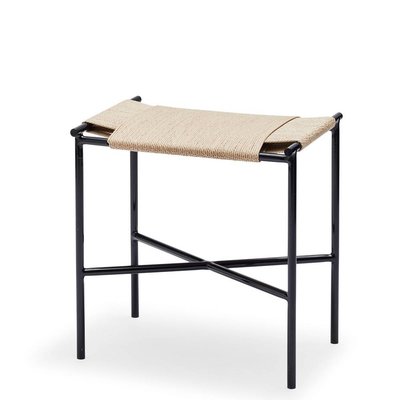 Size:
W×D×H: 43×29×44 cm / Seat H: 44 cm
Chris L. Halstrøm
::
For this project Chris L. Halstrøm examined how she could work with traditional paper yarn woven in new ways. The result is a particular weave or wrapping, creating a strong double curved seat.
Interesting detail: the braiding of the seat is done by Blindes Arbejde in Denmark, which employs visually impaired people, making beautiful hand made objects.
Materials: Paper yarn and powdercoated steel