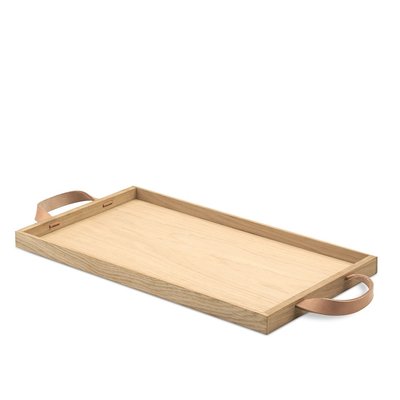 Size:
L 46 × W 25,5 × H 2,5 cm
Skagerak design
::
Norr Tray is made in natural materials that patinate beautifully over the years. The simple, rectangular form and the tactile leather grip is designed by Skagerak, and the tray can be used both outdoors and in.
Made of Oak FSC Mix/Leather. Now also available in black.