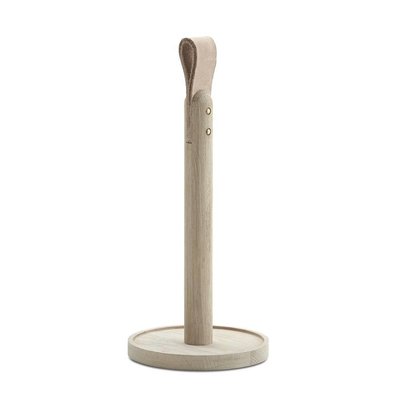 Finishes:
Oak FSC™ 100% / Leather
Ditte Buus Nielsen
::
Ditte Buus Nielsen's paper towel holder in wood, leather and metal studs has a Nordic design expression. The edge at the base keeps the paper from unravelling.
The leather strap is both charming and practical, making it easy to move the holder. Available in two colour versions.
Ditte Buus Nielsen Wood and metal are some of Ditte Buus Nielsen's preferred materials, and the subtle designer has a practical approach to her profession that is firmly rooted in rational factors and holistic processes with everyday life and design history as two parallel paradigms and key sources of inspiration – along with the ambition of one day designing the perfect chair.
Bewaren
Bewaren
Bewaren
Bewaren
Bewaren
Bewaren
Bewaren
Bewaren
Bewaren
Bewaren
Bewaren
Bewaren
Bewaren
Bewaren
Bewaren
Bewaren
Bewaren
Bewaren
Bewaren
Bewaren
Bewaren
Bewaren
Bewaren
Bewaren
Bewaren
Bewaren
Bewaren
Bewaren
Bewaren
Bewaren
Bewaren
Bewaren
Bewaren
Bewaren
Bewaren
Bewaren
Bewaren
Bewaren
Bewaren
Bewaren
Bewaren
Bewaren
Bewaren
Bewaren
Bewaren
Bewaren
Bewaren
Bewaren
Bewaren
Bewaren
Bewaren
Bewaren
Bewaren
Bewaren
Bewaren
Bewaren
Bewaren
Bewaren
Bewaren
Bewaren
Bewaren
Bewaren
Bewaren
Bewaren
Bewaren
Bewaren
Bewaren
Bewaren
Bewaren
Bewaren
Bewaren
Bewaren
Bewaren
Bewaren