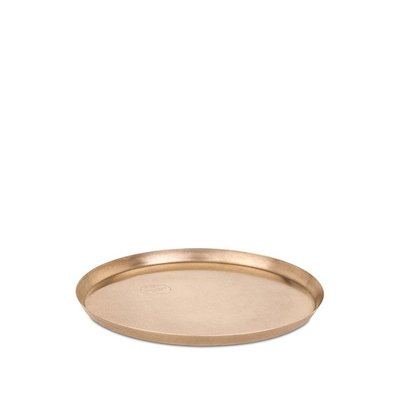 Availability
Out of stock
Delivery time
not on stock
Size:
(ØxH): 18x3, 25 x 3 of 35 x 3 cm
Stilleben
::
The Edge brass plate complements the terracotta pots from the Edge series created by Stilleben. With the Edge plate, the outdoor pots can be moved inside when needed, bringing a beautiful contrast between the shiny brass and raw terracotta.
The Edge plate also functions as a versatile tray, reflecting all shapes and colours placed on its surface in new and playful expressions.