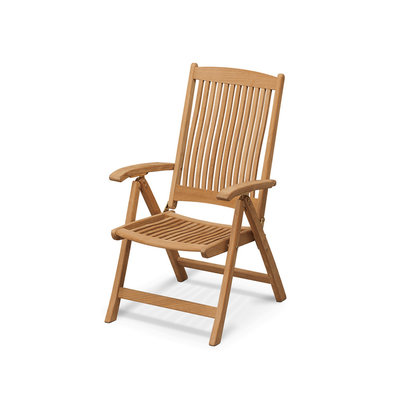 Size:
W x D x H: 70 x 60 x 105 cm
Skagerak design
::
Danish manufacturer Skagerak has made outdoor furniture in teak since the early days. Besides the classic collections, there is a number of more contemporay outdoor furniture like the Columbus adjustable chair. Few in stock.
Columbus chair is crafted from high-quality teak. The design is inspired by the classical garden chairs from the US but adapted to the minimalist Nordic style. The steel fittings are kept visible to create a subtle contrast. The chair is adjustable, suitable for the dining table as well as a sun chair.