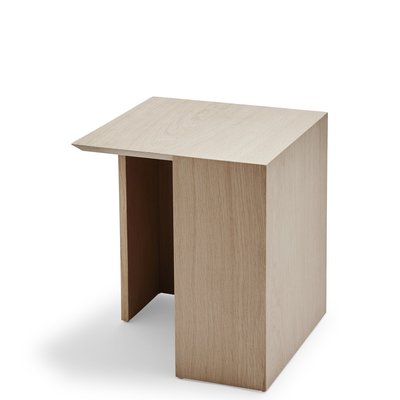 Size:
40x40xH49 / 34,5x35,5xH40 CM
Bicolter
::
Building Table is a multifunctional table available in two sizes which are easy to combine and 'build' in various creative ways.
The table is angular and designed with a geometric line that highlights n the box-alike form. Perfect next to your bed or couch.
"Our approach is to go further into the quality of shape and show sensibility for proportions. To combine elements with a pinch of storytelling. To bring warmth and passion through objects", says Olivia from Bicolter.
Bicolter is a Spanish design studio made up by Olivia Salcedo and Saulo Santana. They met each other in the Catalan capital of Barcelona while studying Product Design and set up the studio in 2012 right after graduation. They mainly find their inspiration from daily work around shapes and materials – but also through research on culture and the consciousness of object's meaning and perceived functionality.