floor lamps
Julien Phedyaeff
::
Elisabeth is a trivet floor lamp with a thin, elegant structure. It brings to the room a strong but subtle presence.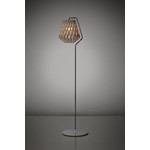 Tuukka Halonen
::
PILKE plywood lamp family consists of five pendant lamps, a table lamp and floor lighting. Pilke 28 has a diameter of 35 cm. There are three colour options: natural birch, white and black stain. Green GOOD DESIGN Award 2016.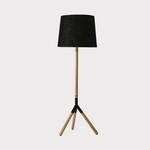 J. Thomsen & S. Traberg
::
The Mater Lathe Lamp is a contemporary and sculptural piece of luminaire designed by the Danish designers Jesper K. Thomsen and Sanne Traberg.