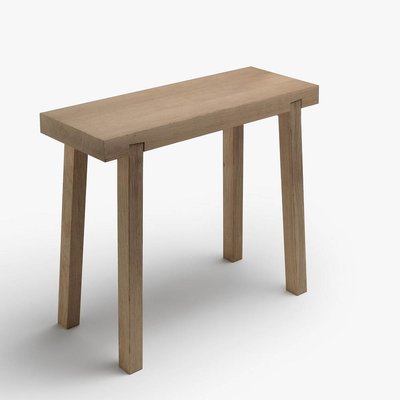 Size small:
L 52 x W 23,5 x H 45 cm
Size medium:
H 21,5 cm Ø 24 cm
Size large:
H 30 cm Ø 33 cm
Studio taschide
::
Schemel is a stool, which can stand alone or in a row. Alone it is a beautiful small seat. In a line it becomes a long bench.
Sandra Tan and Johannes Schiebe founded the design office Studio taschide in 2004 and develop concepts for living, work and lifestyle.