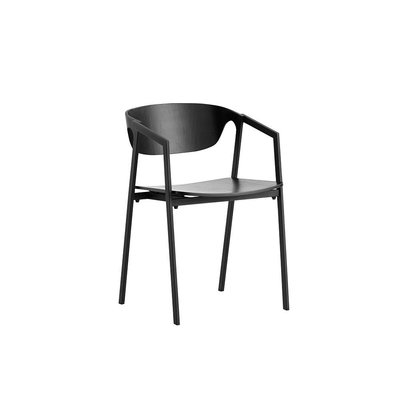 Availability
made to order
Size:
L 48,3 x W 50 x H 72,5 cm
Finishes:
Legs and armrests in metal, seat and backrest in oak veneered plywood
Naoya Matsuo
::
With its sleek lines and curved edges S.A.C., short for Stacking Arm Chair, beautifully masters the combination of wood and metal. The curves of the backrest give the chair the possibility of being stacked without the materials touching each other.
S.A.C. is the perfect companion for your dining table setting. Design by the Japanese desiger Naoya Matsuo.
About the designer: Born in Tokyo. Studied design and welding in Tokyo, woodwork in London. After working in a studio in London, he started his own workshop in Tokyo to create "Forms from Structures" not "Structures from Forms".