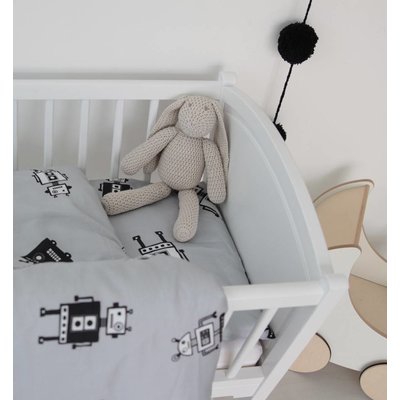 Availability
Out of stock
Delivery time
not on stock
Size toddler:
40 cm x 60 cm
Size Single:
50 cm x 70 cm
ooh noo
::
100% cotton pillowcase with some cute robots. The printed design on the pillowcase will start to fade and look less defined with every wash. Don't fret: this was the look the designer was going for.
You will notice that it becomes softer and more pleasant with every wash and tumble-dry. What you will also notice is that it looks best when it is naturally crumpled. We think that this makes it look better, more charming. You can iron this charm out, if you must, but we would rather you didn't.
The entire ooh noo collection is designed in the European Union and is also produced here, by hand.
This product is leaving the collection. Of each size two pillowcases left in stock.