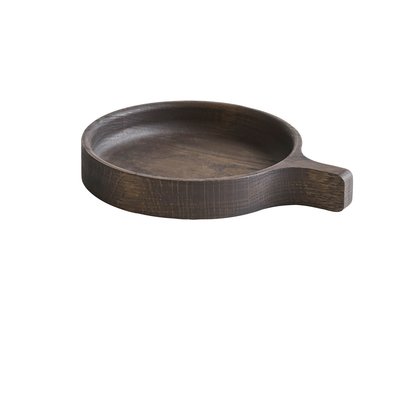 Terkel Skou Steffensen
::
Racket is a collection of trays made from solid oak. The trays can be used as serving trays or for storage on the desk. As the name indicates, the shape is a reference to a classic tennis bat.
The small handle on the side makes it more intuitive to carry and functions a halt when the tray is placed in an upright position. All the details are designed in order to highlight the quality, aesthetics and feeling of solid oak.


Terkel Skou Steffensen is a Danish designer with the vision of making understandable design for all. His designs are functional objects made for quick integration in people's everyday life. On a daily basis, Terkel runs the Danish design studio Madebywho that specialises in industrial design with focus on lighting, interior and furniture design.