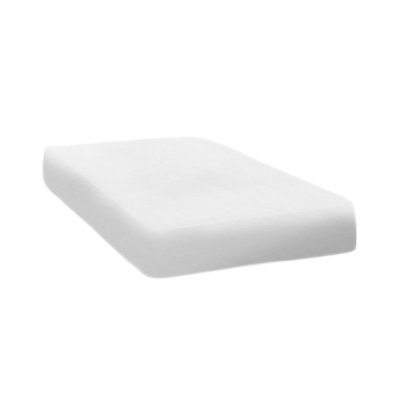 Availability
made to order
Composition:
100% flax linen
Size baby:
60 cm x 120 cm x 15 cm
Size toddler:
70 cm x 160 cm x 15 cm
Size Single:
90 cm x 200 cm x 20 cm
ooh noo
::
A designer fitted sheet for your newborn's bassinet or child's bed, in our signature pure linen.
An extremely lovely fitted sheet for your children's room, from baby's bassinet to teenager's cot. It has all the qualities you have come to expect of pure linen: anti-bacterial, anti-fungal, long-lasting and soft. Not to mention, it will keep your child cool in summer and warm in winter. 
100% linen, designed and produced in the EU.
Care:
You can wash your ooh noo pure linen duvet cover at 60° C, with like colours. It is durable and will hold up over time, but washing it at a lower temp is also fine and it will last even longer. You can hang it to dry or toss it in your dryer. You'll notice that it becomes softer and more pleasant with every wash and tumble-dry. We believe that it looks best when it is naturally crumpled.
Please don't use harsh chemicals or stain removers on your linen bedding. That means no bleach! To keep the pure white looking bright, we recommend hanging it to dry in direct sunlight. Let nature do the work for you!