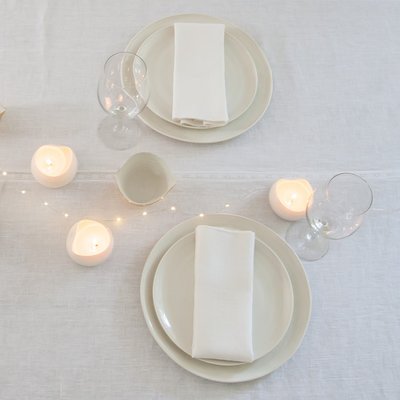 Anja Meeusen
::
White porcelain plates boring? Not if they are handmade! These small plates look good on any table and serve about anything.
Belgian ceramist Anja Meeusen knows her craft to perfection. Every piece is unique. A pleasure to have, a treat to give.
Dimensions are indicative.No plate is the same.