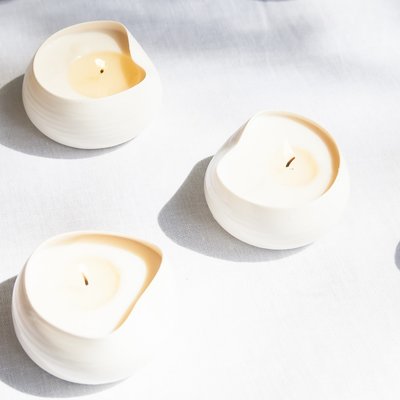 Anja Meeusen
::
A particularly elegant candle consisting of a porcelain container filled with odorless wax based on soy. Per two in a nice giftbox.
Anja Meeusen knows her craft to perfection. Each piece is unique. A pleasure to have, a treat to give.
She only works with the best natural materials - raw porcelain clay from Limoges (France) - for her ceramic objects because of its transparency, tension and its most definite and uniquely pretentious edge.