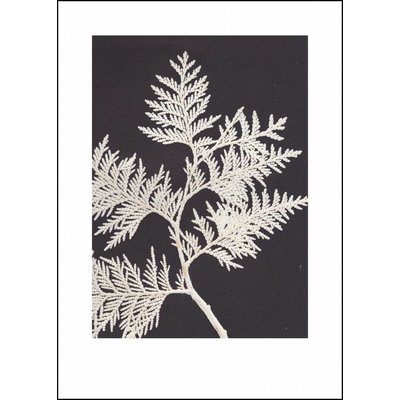 Pernille Folcarelli
::
50 x 70 cm Thuja white printed on 200 gr paper. Limited edition of 200, numbered and signed by the Danish designer Pernille Folcarelli. Wooden frame included.
Says renowned textile designer Pernille Folcarelli about her work:
"In my work as designer I find inspiration everywhere, but nature is overall my biggest inspiration. The botanical universe of plants and trees has always fascinated me. Since 2007 I have been working with hand made graphic prints besides my work as textile designer and interior stylist."