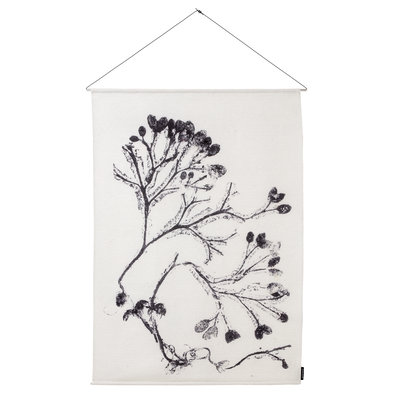 Pernille Folcarelli
::
For this beautiful tapestry printed on linen, Pernille Folcarelli started from the irregular shape of seaweed. 100% linen wallhanging inclusive metal sticks and leather string for hanging.
The botanical wall hangings will add a soft and artistic touch to any room and furthermore reduce disturbing acoustics in large spaces.
Made in Sweden, from FSC-certified sustainable cultivation.