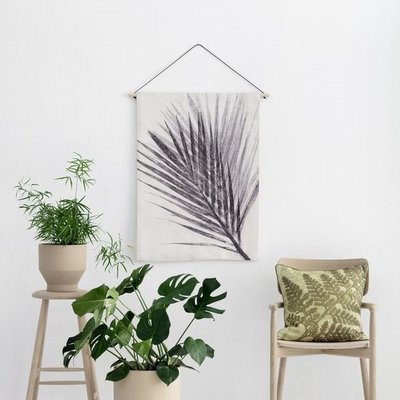 Pernille Folcarelli
::
A light grey palm branch printed on a 100% linen wallhanging, inclusive wooden stick and leather string.
Says renowned textile designer Pernille Folcarelli about her work:
"In my design, I have always focused on local nordic botany and the great diversity and aesthetics found in nature's own motifs.
All designs start with the collection of fresh plants for hand-printed artworks, which I develop into limited edition prints and textile wall hangings. Everything is produced in Denmark and Sweden on paper, birch tree and textiles from FCS-certified sustainable forestry and cultivation."