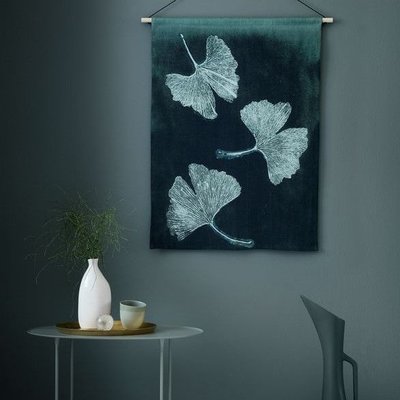 Availability
made to order
Pernille Folcarelli
::
Three stylish ginkgo leaves printed on a 100% linen wallhanging in jade green, inclusive wooden stick and leather string.
Says renowned textile designer Pernille Folcarelli about her work:
"In my work as designer I find inspiration everywhere, but nature is overall my biggest inspiration. The botanical universe of plants and trees has always fascinated me. Since 2007 I have been working with hand made graphic prints besides my work as textile designer and interior stylist."
Everything is produced in Denmark and Sweden on paper, birch tree and textiles from FSC-certified sustainable forestry and cultivation.