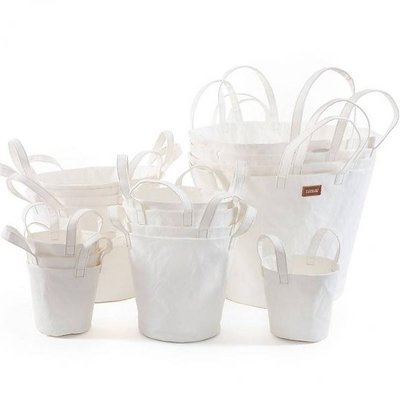 UASHMAMA
::
Think a basket but made from paper, no one will have one like this! In crisp white the perfect accessory in your bathroom to keep cotton buds, tissues, make up, etc.
The Paniere also look good in other spaces around the house. If you're using your Paniere for herbs, plants or flowers be sure to use a small pot, vase or container. Do not pot directly into the bag. 

Wash in warm water using a mild soap or detergent, rinse thoroughly and reshape before drying. Handwash only do not machine wash or dry clean.