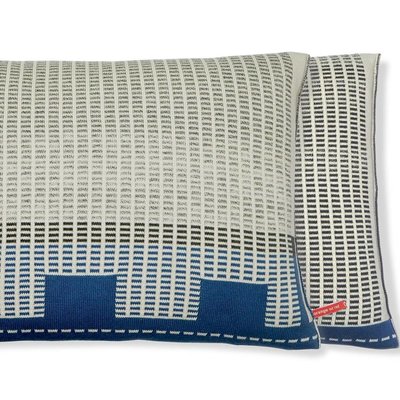 Marieke van Heck
::
The knitted cushion Zip has a striking graphic pattern that runs over in a colourful contrasting panel.
The front and back of the knit each have a different colour scheme. Zip is knitted in 100% organic cotton. Available in two colour combinations. Pre-washing makes it soft to the touch.
Duck feather insert is included.