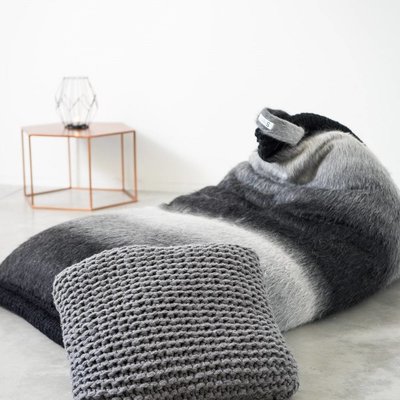 Availability
made to order
Solange Cools
::
This handmade beanbag in natural shades from light to dark will create a subtle but fabulous detail in any room. Made from mohair and merino wool. Limited edition!
Solange Cools only uses superior soft quality threads: mohair, 100% merino wool, baby alpaca from Peru and synthetic high-quality threads. Combining this quality with contemporary colours and designs results in a stylish edge.
Everything she designs is made by hand. That means everything is unique but also means she spends quite a few hours (or days!) in European fashion city Antwerp on each piece. What was a passion has become her life. 'Scarves and Stuff by Solange' is a tribute to her sources of inspiration: her grandmother and her mom. They are the women who fuelled this, and now it's her turn to share their passion with you.