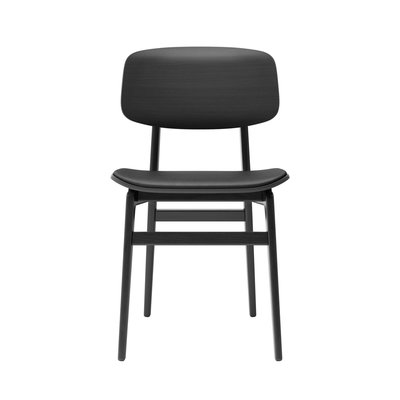 R. Krøjgaard & K. Humlevik
::
Inspired by traditional Danish elementary school chairs, the NY11 Dining Chair has a frame hand-crafted from solid oak and an upholstered seat with premium black leather.
The NY11 is a modern Scandinavian dining chair, comfortable and durable, but also sophisticated due to the black finish and the leather seat.

The visible grain in the wood of the chair and the first-choice leather emphasize the quality of the materials and give the chair a natural look.