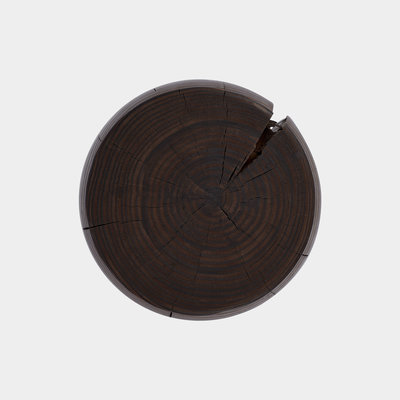 Size:
L 32 × W 32 × H 43 cm
Steen Skyum Høgfeldt
::
Massive Douglas pine. Silk-like surface, perfectly rounded and blackened with linseed oil.
Noorstad finds that douglas is perfect for soft, round shapes that display the very distinct growth rings in the wood beautifully. Depending on the shape and the single piece of timber, every item will have a unique appearance and pattern.

Schola can perfectly serve as a solid stool or as a side table.