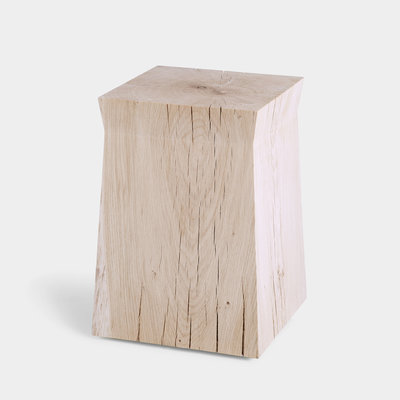 Availability
made to order
Size:
L 32 × W 32 × H 43 cm
Steen Skyum Høgfeldt
::
Massive, heavy, solid block of oak. The dense and classic character of oak calls for clean and monolithic shapes.
The rustic wood is treated with matte black linseed oil.

To preserve the feeling of solid wood, Steen has shaped the squares as little as possible.

Ruut can perfectly serve as a solid stool or as a side table.