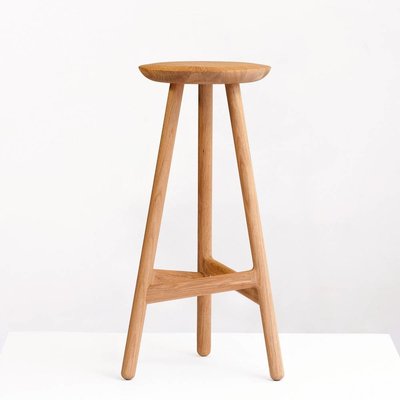 Availability
made to order
Technical specifications:
Chris & Andy Vernall
::
The Ninety stool brings beauty and consideration to an often overlooked part of a stool. The stool promotes the foot rest as the main point of interest, ensuring this detail is both functional and aesthetic.
The angles produced by the perpendicular structure of the legs create a variable foot rest height and allows the user to choose their perfect position (ergonomic studies indicate that the preferred foot support lies between 200mm and 300mm from the floor). The Ninety stool is available in ash and oak finished in a variety of colours.
Basic Dims:
Height 748 mm 
Width 393 mm