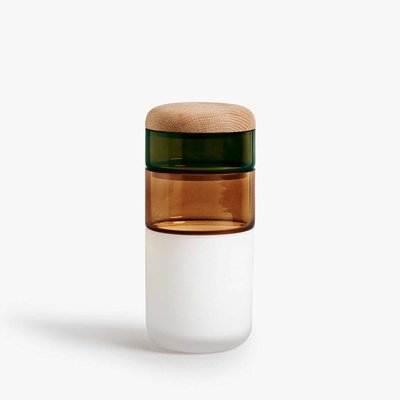 Maija Puoskari
::
The Pi-No-Pi-No Vase takes inspiration from the diversity of nature. It can grow as the flowers grow, and change like the seasons.
A flexibility that means it stays in use throughout the year, from the full bloom of spring, to the simple textures of winter. Simply take it apart, or stack it together.
The clean and wild Finnish nature has been the inspirational backdrop to many of Maija Puoskari's functional forms. A strong sense of clean lines and honest materials characterizes her pieces. Maija's collections have been shown in many national and international exhibitions and fairs.