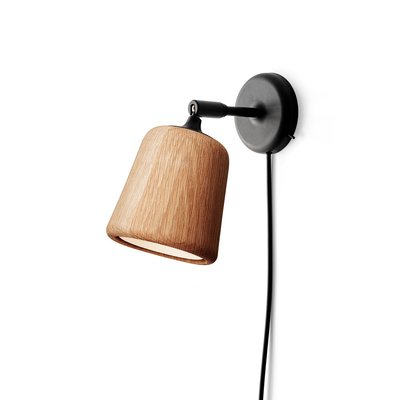 Size:
H: 230 x W: 130 D: 185 mm
Noergaard & Kechayas
::
With the Material Pendant being New Works' bestseller, it totally made sense to extend the series with a wall lamp.
The introduction of the Material Wall Lamp allows you to bring the beauty of natural materials into every room of the house.
The wall lamp features a pivoting head for added function, and a sleek black frame that places your chosen material front and centre.
From the warmth of oak wood, to the textural concrete finish, the Material series is perfect for those intimate settings.
Black PVC, 2500 mm - on/off switch on lamp base