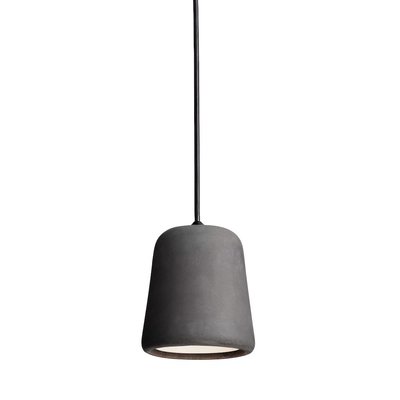 Noergaard & Kechayas
::
The Material Pendant highlights the power of simplicity in form. Through this simplicity, it can become a standout piece within a room, or be used to highlight those around it.
About the designer Noergaard & Kechayas
The design duo Noergaard & Kechayas look for honesty in their approach to accessible design. With a strong connection to material and craft, combined with Noergaard's reflective mind and Kechayas' action charged approach, the duo is focused on problem solving solutions with a strong visual language.