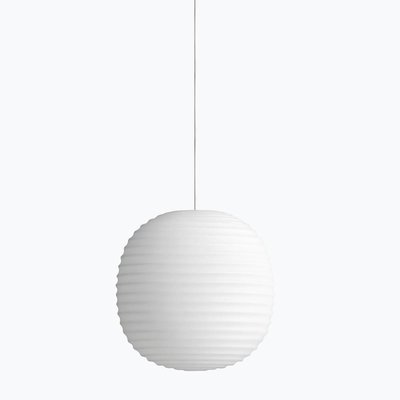 Anderssen & Voll
::
The Lantern Pendant is an elegant combination of an iconic form and material exploration. Inspired by the traditional Chinese rice paper lamp, the frosted glass replicates a soft illumination, whilst creating a bold and lasting form.
The result is a range of pendants suitable for small intimate spaces, all the way up to large open environments.
Lantern has been designed by Anderssen & Voll, who previously headed successful design studio Norway Says. Torbjørn Anderssen and Espen Voll are known for their interest in different cultures and how they translate that into elegant and understated pieces.