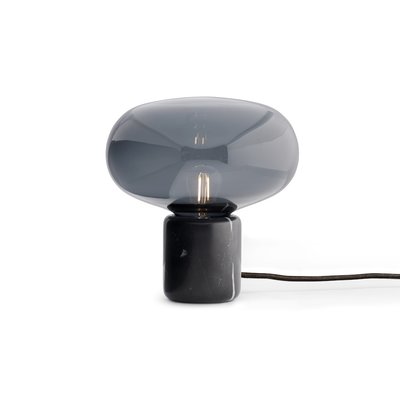 Signe Hytte
::
The Karl-Johan Table Lamp is inspired by excursions into nature. A search for wild mushrooms. The tones of an autumn forest. This soothing lamp combines the soft curves of glass with the stability of black marquina marble or oak.
The result is a poetic piece, a combination of tone and texture, dark and light.
Best to be combined with an E14, LED Filament Light Bulb, 2W.
About the designer Signe Hytte
Emerging Danish designer Signe Hytte's work focuses on a paired down simplicity, reducing each piece to its essential core. Growing up with Scandinavia's design heritage in mind, Signe balances this history while offering a new take on contemporary designed objects, displaying a range of international inspirations. She views design holistically, with the beauty of her work often lying within its intricate detailing.