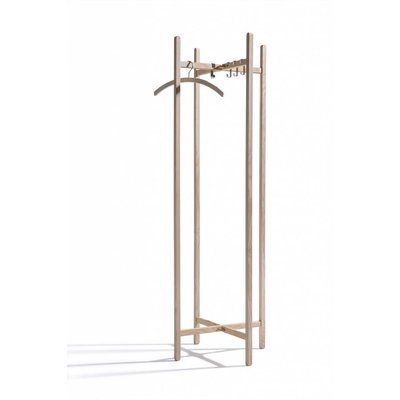 Dimensions open:
H 171 x W 58 x D 58 cm
Dimensions closed:
H 171 x B 58 x D 12 cm
Finishes:
Untreated ash wood
Klaus Hackl
::
Now more modern and with newly designed accessory hooks, the New Hang On is equally compact and light as its predecessor. The side parts can be folded in.
Designed by Klaus Hackl, a freelance industrial designer based in Munich.