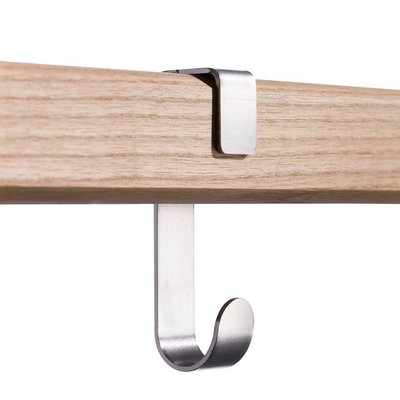 Size:
H 8,5 x W 1,5 x D 2,2 cm
Klaus Hackl
::
The perfect accessory for the clothes tree "New Hang On". Simply hang the hooks over the top rail. Comes in a set of four.
Klaus Hackl is a freelance industrial designer based in Munich. He designs objects for serial production for international clients.