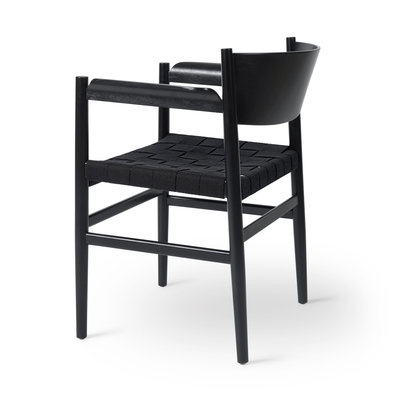 Size:
W 57 cm x D 53 cm x SH 44 cm
Finishes:
Black beech, FSC certified, papercord seat
Tom Stepp
::
Nestor means 'the noblest and - implicitly the wisest' and demonstrates how genuine materials and detail to comfort create great design.
The chair is designed with careful attention to detail making it an exceptionally comfortable and a long-lasting piece of furniture, shaped to fit the human body.
The wide armrest matches the backrest and creates a large surface to rest the arm. The backrest is bent in an angle that provides a surprisingly comfortable sitting position. Nestor has a sturdy linen belt seat, a reference to the old shaker tradition.