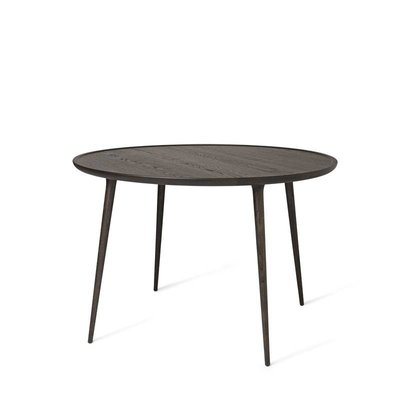 Space Copenhagen
::
The Mater Accent dining table is designed by the Danish architect duo Space Copenhagen and combines a sculptural and handcrafted aesthetic. Crafted in solid FSC certified oak with a black, Sirka grey stain or white matte lacquer.
Space Copenhagen – established in 2005 by Signe Bindslev Henriksen and Peter Bundgaard Rützou, both graduated The Royal Danish Academy of Fine Arts, School of Architecture – is known for defying habits and employing a sincere personal vision to their design. The projects SPACE Copenhagen has turned their hands to include everything from interior design, to furniture and refined objects for everyday use as well as artistic installations and art direction. These diverse areas are especially reflective of their ability to transcend many roles and apply their emotional method of working to a number of projects or products.
Great reference: the interior design for the world's best restaurant NOMA. They also did the interior design for another Redzepi restaurant, 108, where they also used the Accent tables.