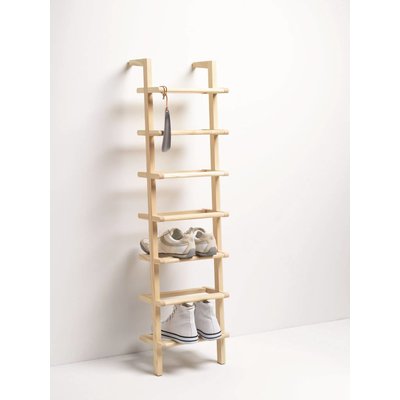 Availability
made to order
Size:
H 116 x W 30 x D 23 cm
Finishes:
Untreated ash wood, metal shoehorn
C. Hoisl & A. Bieger
::
This shoe rack is ideal for small hallways and is just as practical as our shoe rack Gaston.
Lady Long fits 7 pairs of shoes and – like Gaston – does not need to be fastened to the wall.  Shoe horn included. 
ATTENTION:
Due to the currently applicable hygiene measures, side-by-side have been working with a rolling system for several weeks in order to be able to comply with the distance rules.
In concrete terms, this means that only half of the people with disabilities are allowed to work at the same time, which of course has consequences for the production capacities. This product will come in stock again in week 9.