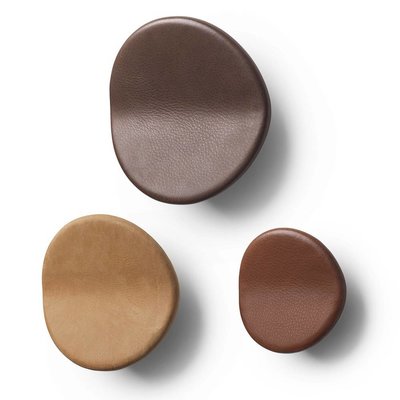 Availability
made to order
Size small:
H 21,5 cm Ø13,5 cm
Size medium:
H 21,5 cm Ø 24 cm
Size large:
H 30 cm Ø 33 cm
Pederjessen studio
::
Imago is a collection of sculptural round wall hangers in three different sizes. Inspired by the name and shape in which arthropods, such as butterflies, take on during their final metamorphosis from cocoon to winged creature. Designed by Danish design st
The limited edition set of three is crafted from leather off cuts from Sorensen Leather. The design also accommodates a standard hanger on the wall fixture.
Designed by Danish design studio Pederjessen, a team of industrial design engineers with a passion for furniture and lighting.