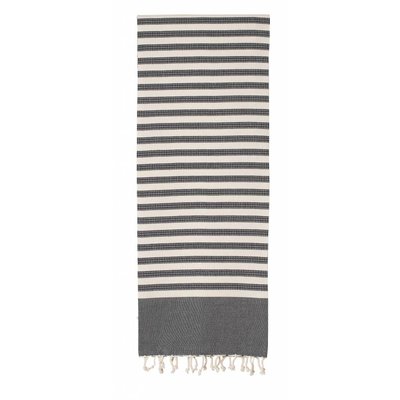 Anna Backlund
::
The fouta is a thin patterned woven fabric, originally from Tunisia. Even though the name suggests you should use this fouta on the beach, Sur la plage can be used wherever you want. The pattern is inspired by calm waves on the horizon. Comes in 4 colours
100 % cotton. Hand woven. 
Care instructions: For perfect absorbency and softness, wash twice before use. Machine wash cold, gentle cycle. Line dry or tumble dry low heat for a few minutes.