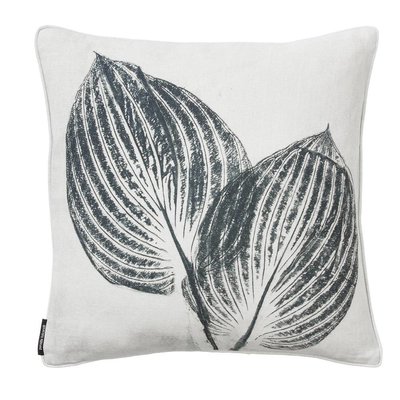 Pernille Folcarelli
::
A blue hosta printed on a 100% linen cover. Incl. duck feather insert.
Pernille Folcarelli is the designer and founder of the brand, established in 2013.
After several years of work as a freelance designer and stylist, Pernille Folcarelli decided to establish her own design studio, based on her graphic artwork and prints. The design studio and workshop is located in Helsinge, 40 minutes drive north of Copenhagen.
Says renowned textile designer Pernille Folcarelli about her work:
"In my work as designer I find inspiration everywhere, but nature is overall my biggest inspiration. The botanical universe of plants and trees has always fascinated me. Nature represents a timeless aesthetic, clear simplicity and a richness of details. These are qualities I try to add my own design."