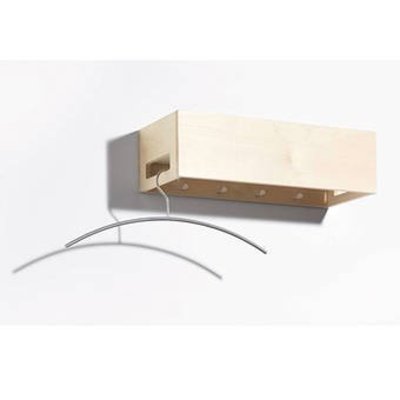 Size:
L 50 x H 20 x D 14 cm
Finishes:
Untreated maple, stainless steel
Hans Hagemeister
::
The simple coat rack takes up little space and is very versatile: on top a compartment for hats and scarves, in the back four hooks for jackets and laterally several hangers can be hung.
Hans Hagemeister is a an architect in Berlin. He works as interior designer and designs furniture and other objects for living.